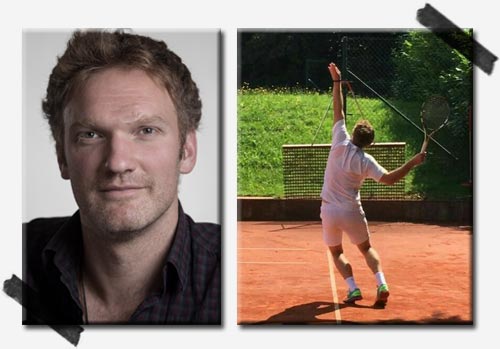 As a competent and passionate TRAINER for TENNIS and PADEL on MALLORCA, I wake up or deepen your enthusiasm for racket sport, help your game to the next level and also ensure that many new friendships and relationships are created along the way.
Happy players I've already worked with
Years of experience on the court
Rosa Llabrés Sans
2022-03-07
Me recomendaron el pádel como deporte terpéutico y buscando por internet para encontrar el monitor para que me enseñara los toques básicos encontre a Max, tuve la gran suerte de cruzarme con él. Desdel primer dia conecté con el pádel pero sobretodo con Max, es un monitor que se preocupa mucho con su alumno, tanto a nivel físico como a nivel psicologico, en las partidas siempre hay tiempo de una charlita, pero a la hora de la practica está atento a todo, por pequeño que sea, un pie, la mano a la enpuñadura. A demás sus clases son variadas, técnicas, ejercicios nuevos, juegos y siepre adaptado al alumno. Para mí ha sido un des cubrimiento, Max te usca muy bien el ritmo y como persona es amable, atenta, cuidadora, inteligente amena... ha conseguido que yo desee levantarme de la cama, pelotear y correr detras de una pelota amarilla
Francesca Zuniga
2021-10-13
Maximilian is a wonderful teacher and really encouraged our son. He has a great disposition with kids.
My son loved his tennis classes with Max. He's a great teacher, very approachable, encouraging and patient. Highly recommend!
laurent leprince
2021-09-30
I would like to say a big thank you, Maximilien, for your work. For your pedagogy and your patience with Thomas. Where a lot of coaches are rather in the negativity, you always manage to make take pleasure and to develop your player. Well done keep it up
Famille Leprince
2021-09-30
Max ist ein sehr wertschätzender und empathischer Trainer, der seinen Schüler:innen mit echtem Interesse begegnet. Ich als Padel-Anfängerin kann seinen Erklärungen immer bestens folgen und das Training macht richtig viel Spaß. Max macht einem in (anfänglichen) Frustmomenten Mut, verbessert mit positivem Feedback und motiviert und fördert aber dabei auch die sportliche Weiterentwicklung. Absolute Weiterempfehlung:-)
Andrés Ramírez Ruiz
2021-09-29
Max te ayuda a dar lo mejor de ti mismo en la pista. Un gran jugador que sabe compartir muy bien su conocimiento!
Es genial jugar o entrenar con Max, no solo su experiencia como ex-jugador de tenis, sino también por su paciencia y buena onda, para mi son cualidades perfectas para aprender tenis o pádel. Me encanta que siempre tenga consejos o comentarios positivos para mejorar técnicamente y ayudarte. Siempre que tenga la oportunidad ahí estaré!
I would like to share my experience with Max: Me, an horrible tennis player decided to try it again and Max was the perfect teacher ever! Not only for being so patient... we had also a lot of fun and I don't feel like a drunk duck on the tennis ground anymore!
Max ist einer der besten Tennistrainer, den ich je erlebt habe. Mit viel Spaß und Elan motiviert er zum lernen und Tennis lieben. Vor allem für Kinder hat er ein gutes Händchen und die nötige Portion Geduld😜